28th International Ballons Fiesta
From 21 to 29 January 2006, Château-d'Oex accomodate the 28th edition of the International Ballons Fiesta. 80 ballons and 10 special shapes coming from 20 different country participated in this festival.
I went to the show on the last day, 29 Jan 2006, with my colleagues (all Nikon shooter 😀 ). The morning session was very dull, cloudy and no sunshine :(. But the the afternoon session was totally different. Clear sky with little white clouds and bright sunshine was came when we were ready to had our lunch :D.
Click here to see my other pictures from the festival.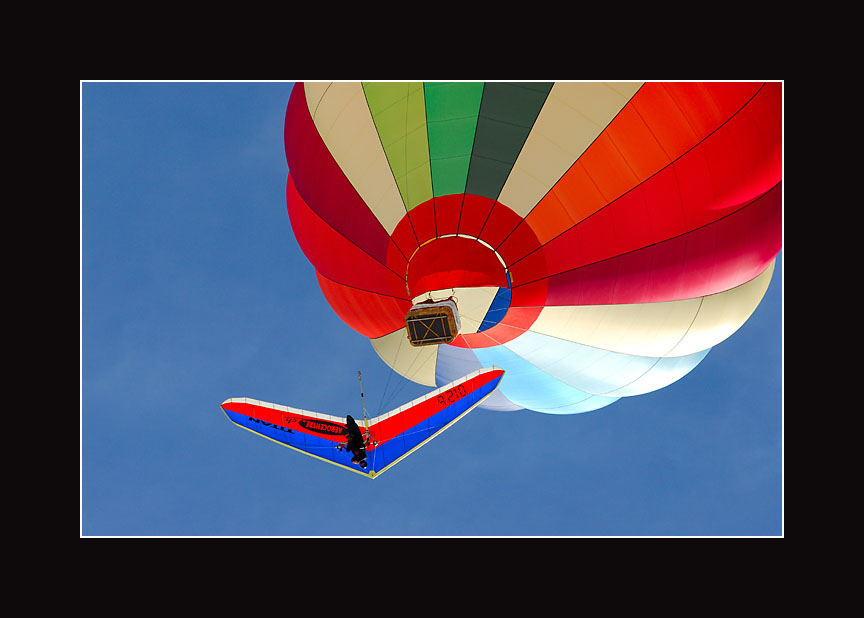 Before the jump, Chäteau-d'Oex, Switzerland Nikon D200 with Nikkor AF 80-200mm f/2.8.