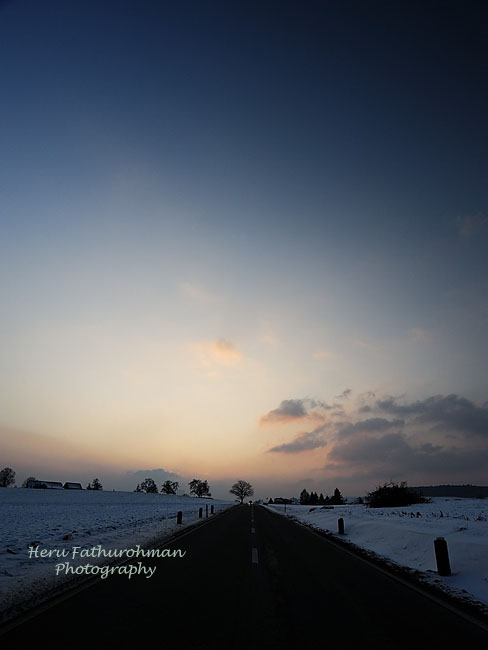 It's a long road, 1year, 366 days.
That's the project I'm going to start: for the next 366 days (1 year: remember that we have the 29th of Feb in 2012 :D) I'll take pictures and upload one picture to my website, everyday single day.
It has been a long journey for me in digital photography. I became actively taking photography again after I moved to Switzerland back in 2001 with a compact digital camera, Coolpix 995. This 3mp camera was the top of the line compact camera from Nikon at that time. The design was unique, it's split into 2 part where in one part it has the computer, storage, power & LCD and in the other part is the lens and built-in flash. You rotate the part with the lens in the normal taking picture position, but you can also leave it as it is and people will not know that you're taking picture :D. This camera is a really good macro camera, I've collected a lot of good macro pictures with it.
After my second child was born, I started to have a trouble with the camera. The shutter lag made me mad when I tried to photograph my daughter. I missed a lot of her smile & laugh due to shutter lag. So I decided it's time to move on to DSLR, a Nikon D100 was my choice at that time. Since then I've been collecting gears and now I have 4 DSLRs and a bunch of lenses.
Although I love taking pictures, sometimes I lost motivation and I didn't take pictures for months. But sometimes I also so actively taking pictures but then just store them in my hard disk. So as my new year resolution, I've decided that I need to energize my skill, enthusiasm & motivation in taking picture and try to share the pictures and the skill I've got through my website. That's the reason behind the 366 Days project.
Please come daily or every few days and take a look what pictures I've got.
I would really appreciate it if you could also give a comment or critic to my pictures.